Textbook Buyback Information
---
You will need your STLCC Student ID to participate in the Textbook Buyback program.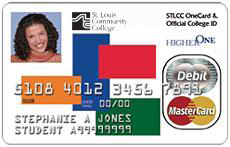 May, 2020 Buyback Times and Locations
Florissant Valley, Forest Park, Meramec, Wildwood
Monday-Thursday, May 11-14
8 a.m.-6 p.m.

Friday, May 15
8 a.m.-2 p.m.

Monday, May 18
8 a.m.-6 p.m.
South County and William J. Harrison Education Center:
Thursday, May 14
8 a.m.-5 p.m.
Spring 2020 Rental Textbooks Due before May 18, 2020 6 p.m.
Five Tips for Selling Your Used Books
Take good care of your books.
Don't discard any reusable CDs or other materials that came with the book.
Don't wait too long to sell. Purchase quotas may have been reached.
Newer editions are more in demand.
Keep your books secure. Theft of textbooks is on the rise nationwide.
When and what is book buyback?
Book Buy Back is a service offered through your campus bookstore in conjunction with a book wholesaler. It is usually held during exam week each semester. What books are eligible for buy back is based on the textbooks required for classes during the upcoming semester.
The value of a used book depends on whether that particular book is going to be assigned by an instructor for the next term. Books that are going to be used on the campus next term generally have a higher value.
If the bookstore receives an order from an instructor that the book will be assigned again next term on this campus, then the store may buy back copies for resale here. The store will pay a higher value for that book in that event.
If the book is not going to be assigned on this campus next term, our wholesaler buys used books that will be resold for use on other campuses across the country. The national market value, which is set by the wholesalers, not the bookstore, is often a much smaller percentage of the original retail price. That is because the wholesaler must add in the cost of shipping and other normal business expenses to the resale price of the books."